Fall Styles: Long Sleeves + Tie Dye Hoodies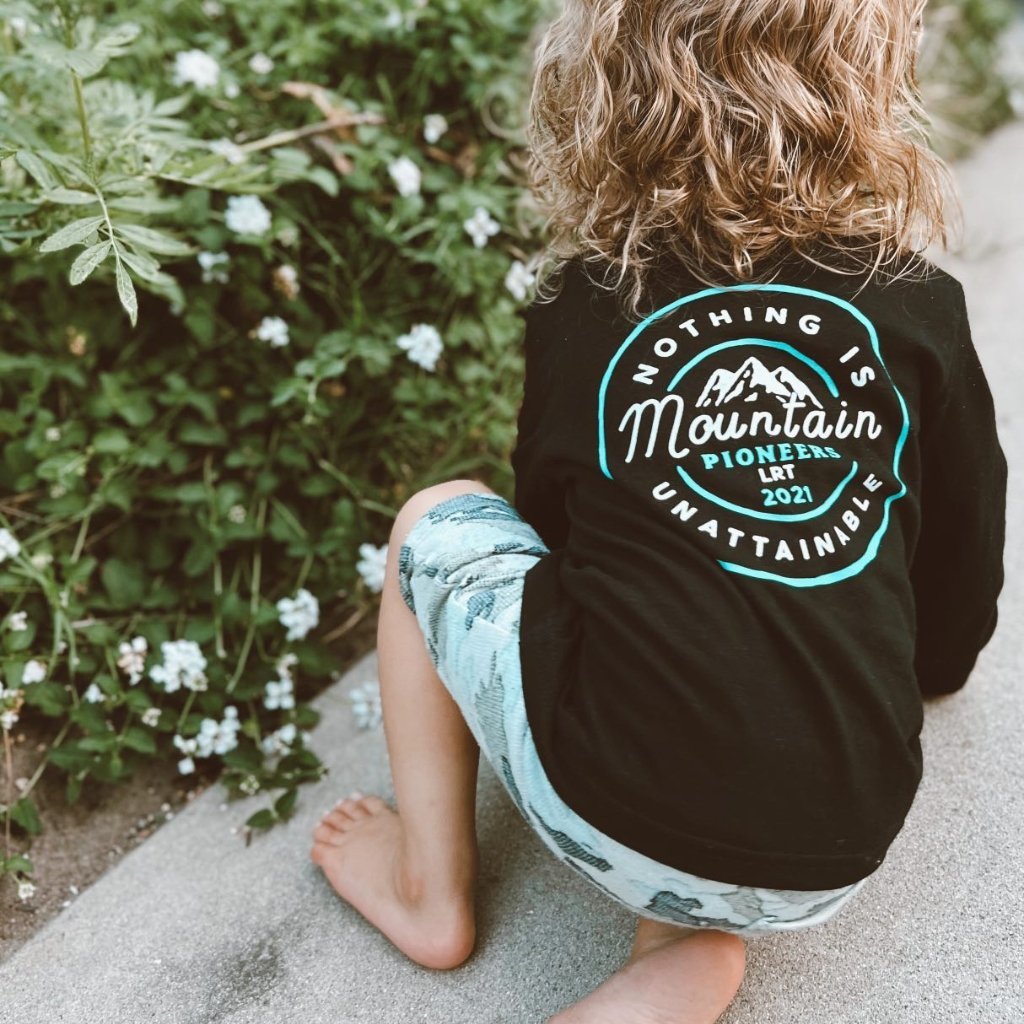 Are you loving the cooler temps? 
I know I am. I honestly LOVE living in my leggings and flannels, and I think it's so fun being a boy mom in the Fall - when you can layer them in some rad clothes. 
Here are some of my favorite looks for the Fall!
 1). The Stay Swell Tie Dye Hoodie - This hoodie is the perfect easy on/off for the boys and girls as they head to school on the warmer days. It's made of insanely soft and durable fleece, yet it's surprisingly warm and lightweight. This hoodie is also one that you can be proud about wearing, because you supported an American worker by purchasing it! (This hoodie is proudly produced in the USA). 
2). The Nothing Is Unattainable Tee - This new tee is a long sleeve staple. Layer it, dress it up or dress it down, either way you kids going to be totally stoked about it. We screen printed this tee in the USA with an uplifting design, because we believe nothing is unattainable. 
3). Raddest Holidays Tee - Yes, yes. I know it's a holiday tee, but it's unlike anything else you will find out there. No cheesy sayings, just a totally rad tee for the raddest kids around the holidays. 
4). Little Bipsy Flannels - I am obsessed with these. They are perfect for layering, and while they're not LRT - well they are still pretty freaking rad. 
5). Vans - You have to round out the look with some cool Vans. This new pair in particular is a big favorite of mine. What do you think?
In short, dressing your kids should be fun, which is why we set out on a mission to make styles both you and your spouse will love that still captures the spirit of your child's personality. Adult style meets playtime. 
Let me know if you buy any of these! 
Mads