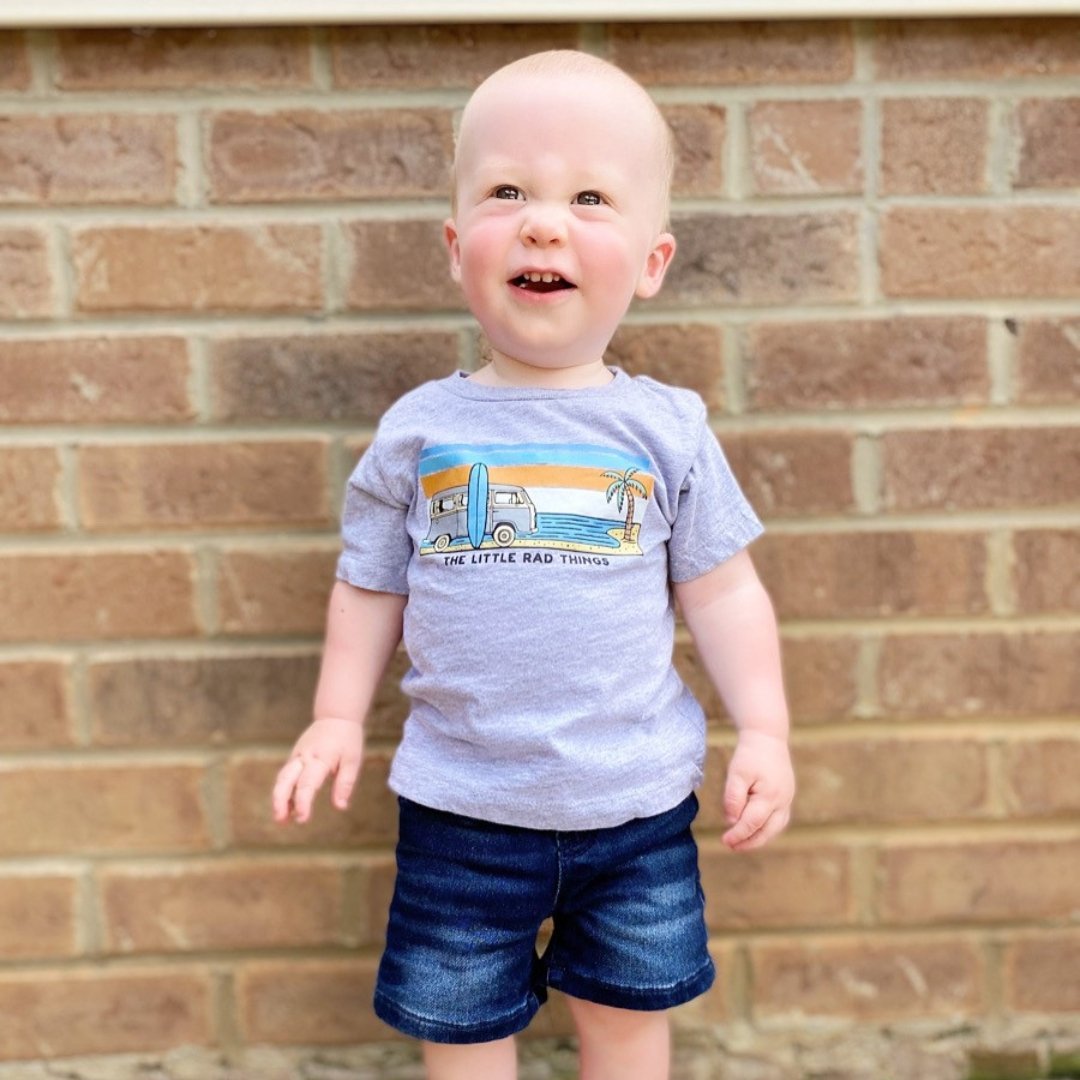 On today's blog, we are highlighting another one of our little rad reps - Gavin. Gavin and his mom, Tabitha, are the best! Learn more about their family and the aspirations Tabitha has for Gavin as he grows! 

 

What is his favorite outside thing to do?

Gavin D's most favorite thing to do outside is ride around in any sort of car he can be pushed in whether that be his Cozy Coupe or his Step2 Push Car. Being outside in general is his most favorite place to be and explore.

 

What is his favorite food?

He has somewhat become a very picky eater, his all time favorite food would have to be blueberries and yogurt. Oh and this boy can chug some milk, clear not a food but give him a cup of milk he will demolish it!

 

What would you like to see him be when he grows up? 

I would love to see Gavin D. follow in his dad's footsteps and either take the path of serving his Country as a Marine or serving as a Police Officer. I honestly think I could see both my boys following in their dad's footsteps. They surely look up to and admire him!

 

What's one way you'd like to see him impact the world?

I want to see him continue to grow and blossom into a fine young man! I always want him to be respectful, patient and kind. I want him to approach this World with an open heart and an open mind. Our kids will be the change of the world and they will be here long after us to keep things going. I can only pray as a parent we are doing right by our children and raising them to be genuine, kind hearted beings.

 

What's his favorite book?

Being a wee little babe, he loves books with big bold pictures that you are able to feel with the different textures as well as press them to make sounds. He does really enjoy sitting with his big brother when he practices reading at night and looking at the pictures.

 

What's your favorite thing from LRT?

This one is HARD, I think our most favorite thing from LRT would be the Transportin' Good Vibes Tee.

 

 

What made you want to get into repping?

Honestly, LRT kept popping up because so many of my fellow NASCAR peeps followed it as they knew Mads from her years as being a Miss Sprint Cup. Once I put the two and two together I just knew I had to jump in and support! Honestly, one of the best things I have done. LRT has led me to meeting some of the most fun moms and their babes around! Not to mention the mission behind this brand is something I fully support and want to help grow and pour into other moms all while being able to dress my boys super rad and an excuse to actually pick my camera up off the shelf and use it!

 

How do you show leadership in your day-to-day?

Approach every day with grace, you may have a plan for how the day will go but expect things to go sideways. In the end, you're the only one who set those expectations therefore you will be the only one who knows they did not go the way you intended. Be present, take the time to be thankful for the day that is put forth in front of you. Most of all, love and love with your entire heart! Oftentimes things like this are easy to say and so hard to follow through with. I personally try to work hard everyday to lead the day with more grace and love.