Matching Mama + Son Tie Dye Hoodies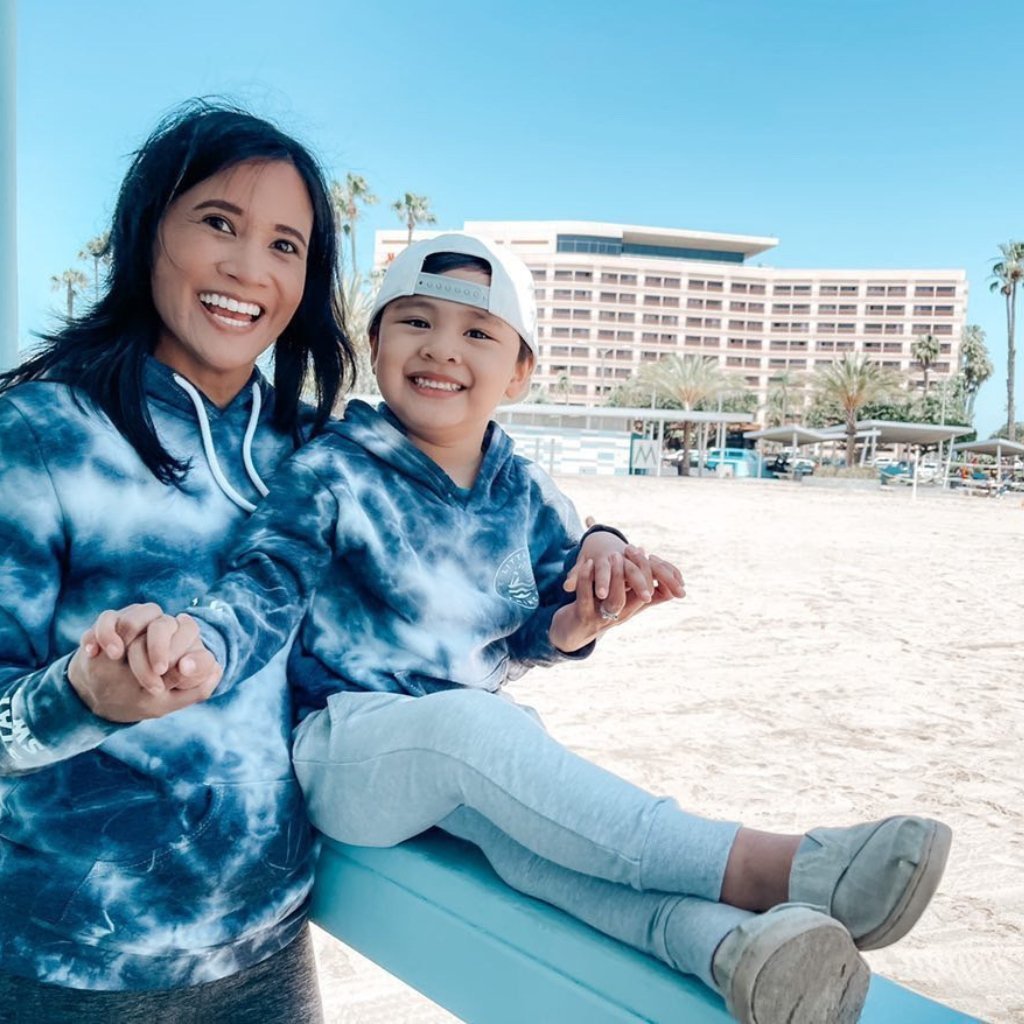 If there's anything that I think we all love as moms, it's matching outfits with our kids. 
I was bummed when I first became a mom, by how few styles there are for moms to match their little dudes. I remember finding Ford and Wyatt and loving their stuff, but knew it wasn't 100% my style and the way I liked to dress. 
I did what anyone would do, and bought some of their tees so I had a few options to wear with Paxton in our family photos. 
After COVID happened, I learned to sew and started making clothes for him. Within a few weeks of posting his little custom outfits, I had friends reaching out asking if I could make them custom things for their children. 
It's then that I realized there was a gap in the marketplace and that I should follow my heart and build a brand of kids clothes that stood for something more than fashion and gave moms an option to match their dudes. 
One of my first and favorite matching sets we have launched is our Blue Tie Dye Hoodie. This hoodie is so soft and cozy, once you put it on you never want to take it off. 
It's the perfect blend of Tie Dye Hoodie that it looks perfect on both men and women, boys and girls. 
I am so proud of this product, because it is sustainably made in the United States and is of the highest quality. 
American made products are hard to come by and expensive, so I was stoked to make an affordable option for parents, especially mamas, to be able to match their kiddos. 
Trust me when I say you need this hoodie if you're a boy mom. 
Stay swell, 
Mads