Liquid error (announcement-view line 97): Could not find asset snippets/div.liquid
Free shipping on all US orders over $35 🇺🇸
LONG LIVE THE ADVENTURE TEE
⚡️100% Satisfaction or your money back ⚡️Fast + Free Same-Day Shipping ⚡️Unlimited customer support
The life of adventures is one to be lived to the fullest. And what's more adventurous than being a kid? They always seem to be up for anything, whether it's exploring the great outdoors or going on wacky escapades with their friends. It's time to embrace your inner child and let them lead the way.
This shirt was made to encourage rad-doings.
It's made of soft and comfortable material that will make you feel like you're floating on a cloud. And the best part is that it comes in a variety of sizes so you can find the perfect fit for your little. 
More about this item
- Get your shipping confirmation in 1-2 hours.
- Enjoy free shipping on orders over $35 in the U.S.
- Unwrap your new grabs in as little as 3-days.
- Never worry about having to wait for your favorite products again.
- Rad, inspired clothing that you and your little can be stoked about.
- An exclusive LRT sticker.
- A personalized note from one of our epic team members.
- Get your money back if you're not satisfied.
- Hassle-free returns within 30-days of purchase.
- You're never stuck with something you don't like.
Unbeatable
Quality
Our tees are quality tested and inspected to make sure they will withstand all of your kids daily rad-doings!
Insanely
Soft
Made of premium materials, our tees are the softest thing to touch your kids skin - keeping them comfortable and cool during all that wild play!
Movement
Encouraged
Each of our tees are designed with the intentionality to inspire movement, outdoor play, and confidence.
OUR COMMITMENT
100% satisfaction or your money back
fast delivery with same day shipping
safe and secure checkout
More leading choices
You'll love these unbeatable options.
Frequently Asked Questions
At LRT, all of our orders ship within 24-hours from our warehouse in North Carolina. If you have questions about your order, please email us at hello@littleradthings.com.
Always refer to our size chart when selecting the best size for your child. When in doubt, size up so your rad-things for sure fit!
The Little Rad Things Difference
Rad Quality
Bold Styles
Limitless Mobility
Ultra Soft
swell words
Hear from real parents who love doing little rad things.
Customer Reviews
100
reviewers would recommend this product
Write a Review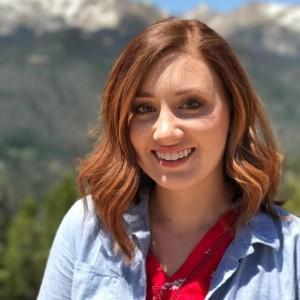 SM
06/22/2022
Shelby M.

United States
I recommend this product
Cutest Shirt Ever
I loved this shirt so much I bought it in two sizes. It's good quality, has lasted through two washes so far, and still looks brand new. I hope it fits my little guy for a lonnggggg time!
06/23/2022
Mads @ Little Rad Things
Hi Shelby! Thank you so much for the kind words, and for shopping with us. I am thrilled to hear that you love your purchase - and you guys are so rad! I love the pictures. I look forward to you shopping with us again soon. Mads
06/22/2022
Chelsea N.

United States
06/16/2022
Devin G.

United States
I recommend this product
Long love the adventure tee
This tee is great quality, and my baby boy looks adorable in it!
06/19/2022
Mads @ Little Rad Things
Devin, Thank you, so much, for the kind words! We so appreciate your business and look forward to you shopping with us again soon! Mads
06/16/2022
Alana L.

United States
I recommend this product
FOUND BOY CLOTHES!
The struggle of every boy mom - not finding any fashionable boy clothes. These tee's are a must, good quality, perfect sayings, and looks the cutest on! I will for sure be coming back. THANK YOU!
06/19/2022
Mads @ Little Rad Things
Alana, Thank you, so much, for the kind words and feedback! I am absolutely thrilled to hear that you love your purchase, and that you plan to shop with us again in the future! Mads